Application based on the key elements of Records Management
Ariane Lightfoot is a simple and user-friendly tool for managing a limited amount of records (300 – 3000 Mi).
Users can create Records Units, ensure their transfer to one or several storage rooms, track access demands and respond to them, destruct Records Units at the end of life cycle.
The application is developed to offer its users a complete autonomy in terms of settings, printing labels, statistics and organizing storage space.
100% Microsoft Architecture
Ariane Lightfoot is developed in Microsoft environement:
Platform: Microsoft.NET
Database: SQL Server 2016
Server Web IIS
Standard OWIN
Integrated Windows Authentication/LDAP Active Director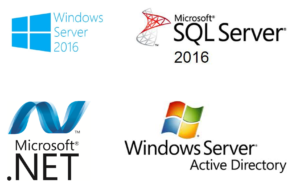 Available by subscription or license
Ariane Lightfoot is available in two versions:
1) On site installation – so called "On premises" – with the purchase of user licenses. Technical environment (physical or virtual server, database, operating system) is the customer's responsibility.
2) Installation on Cloud Microsoft Azure with software delivered on a subscription basis (SaaS – Software as a Service). Technical environment is provided by AMIG via Azure Platform with a subscription on Ariane Lightfoot.
ARIANE Lightfoot – SaaS
Creation
Search
Communication
ARIANE Lightfoot – SAAS
Creation
Search
Communication
Records keeping
Destruction
Administration
Dashboard
Statistics
Ariane Lightfoot – "On premises" software
Interested by "On premises" version of Ariane Lightfoot?
Our consultant is at your service to establish a price tailored to your needs:
Number of users
On site installation or remote installation
Settings by a client or by AMIG
Data transfer or no data transfer
On-site training